CONTACT US TODAY
Making Travel Arrangements Is One Thing...
But Having An Experienced Travel Agent Only A Phone Call Away… Now That Is The Best Position To Be In.
CONTACT US TODAY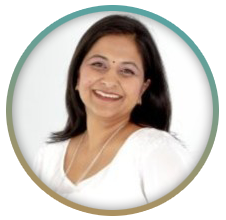 At A2Z Travel we literally take care of everything from A2Z.
Take a small-town, conservatively raised girl, expose her to the excitement of travel, and she builds wings. She flies. Traipses around South Africa, falling in love with her land. Dips her toes in the Indian Ocean, and falls in love with the island life in Mauritius, Vilanculos, Bazaruto, London, Manchester, York, Mumbai, Liverpool, Goa, Dubai, Sri Lanka, WanderlustingIts then off to Disney World in Orlando, Florida on a working holiday. Back home and the travel bug bit again. Sao Paulo, Buzios, Rio de Janeiro, Buenos Aires, Bariloche, Andean Lake Crossing, Santiago de Chile, Delhi, Jaipur, Agra, Rishikesh, Haridwar, New York, Las Vegas, San Diego, Los Angeles, Miami, Florida Keys, Washington DC, Grand Canyon, Scottsdale, Bintan Island, Singapore, Bali, Victoria Falls.2013 and she's ready to fly again. This time, into the world of entrepreneurship. Fuelled by a passion for magical dream weaving, an obsession with precision-driven incentives, conferences and events, and of course, customer service per excellence. Nowadays travelling with groups on incentives, delegates on the conference, vicariously through my dear clients, and zealously with my beautiful family. This is Jash. This is me.